Facilities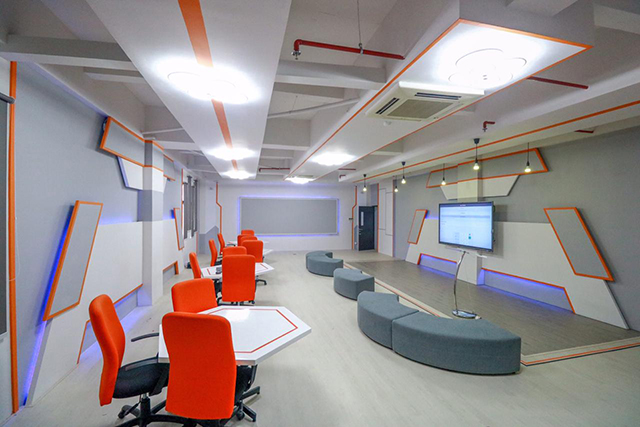 Learning Facilities
As a leading and outstanding university, Universitas Pendidikan Indonesia (UPI) is committed to serve students with excellent learning experience by providing various facilities as follows:
The university is equipped with 123 classrooms fully accessible during office hours from 7:00 AM to 6:00 PM. It also has as many as 70 laboratory rooms located in eight faculties, postgraduate school and 5 regional campuses.
UPI has a library with a collection of about 69,802 tittles or 143,836 copies. The library opens weekdays 8:00 AM – 5:00 PM, except Saturdays, it closes at 12:30 PM.
Micro teaching rooms as means to:

nurture students' personalities as teacher/educator candidates.
develop students' pedagogical skill and professionalism in educational context.
prepare students with necessary skill and experience prior to their real teaching practicum program.
Language Center

Language Center
A Language Center equipped with modern facilities to support the learning of foreign languages (English, Japanese, Korean, Arabic, French, and German) for students, teaching and administration staff members, particularly those who prepare themselves to study overseas. The Language Centre also provides the teaching of Indonesian language for international students studying at this university.
Centre for Counseling and Guidance which provides counselling services for students who have learning difficulties or those who want to find out their talent, interest, or for aptitude tests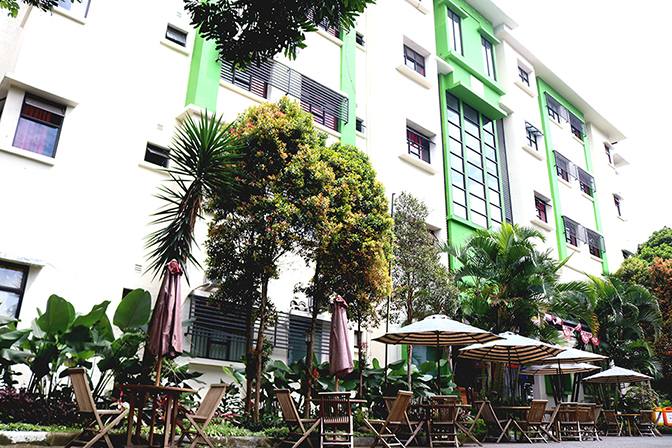 Student's Accommodation
The university also provides some supporting facilities for students to have convenient learning and stay at campus.
Convenient dormitories located in main campus and all regional campuses—PGSD Cibiru, Purwakarta, Tasikmalaya and Serang.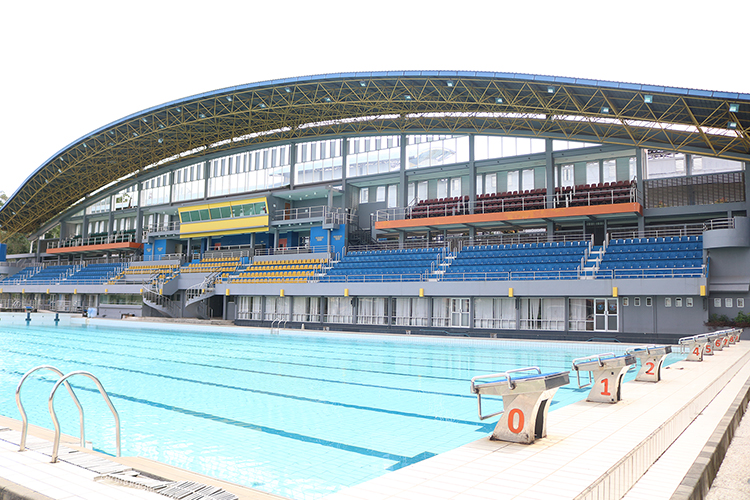 Sports Facilities
To support students' well-being, the university provide sports and other leisure facilities as follows:
Sport Hall,
Football Fields,
Volleyball Fields,
Badminton Fields,
Basketball Fields,
Softball Fields,
Tennis Fields,
Golf Driving Range
Swimming Pool
Arts Facilities
UPI also provide Indoor Theater room and Outdoor Theater which can be used to perform various students' art creations.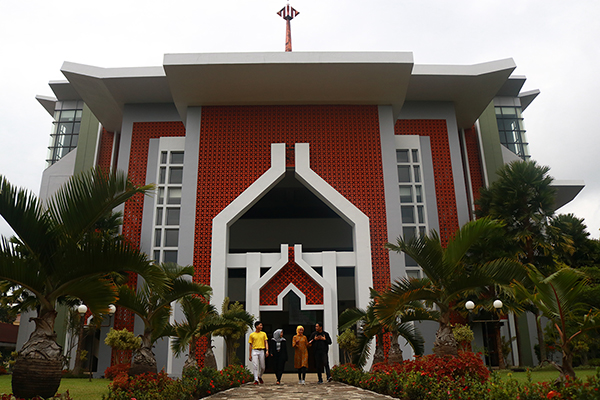 Other Supporting Facilities
The university also has some other supporting facilities below;
Al-Furqon Mosque, a big and beautiful worship center, Al-Furqan is committed to consistently hold various religious activities through its Islamic Study Center.
University Training Center, called Isola Resort which offers facilities of hotel and meeting room services located within the campus.
Polyclinic which provides services in general health and dental-hygiene for students, teaching and administration staff members.
Bank BNI 46 which helps students, teaching and administration staff with their financial and banking necessities.
Various canteens located in each faculty, provides affordable and healthy meals for students and other stakeholders.
Official transportation such as bus, minibus, van, and cars to support students' outdoor or field activities.
Assembly Hall with the capacity of 2,000 people for conference, arts performance and other public uses.
Student Center as a place to develop students' managerial skills and to accommodate and develop their creativities.